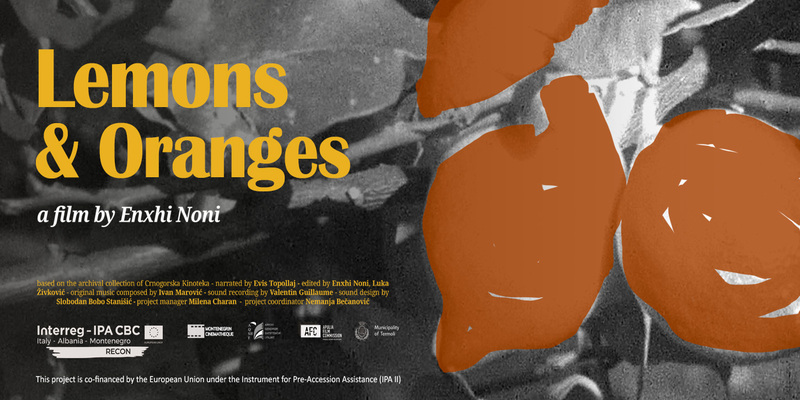 Lemons & Oranges by Enxhi Noni
Overview
Among the activities foreseen by the RECON project there is the realization of four short films and video installations produced by Montenegrin Cinematheque and Albanian National Film Archive. With an open call launched last May, four young artists and directors were selected to create and present their cinematographic works, using archival material kept at the Albanian National Film Archive and the Montenegrin Cinematheque.

One of the short films made is Lemons & Oranges by Enxhi Noni, of which the main information and a brief synopsis are described:
Direction: Enxhi Noni
Synopsis: It is summer, a day in the life under the blistering heat. This is an archival journey through different pairs of eyes and different layers of skin - all in the hopes of finding someplace to sit and do nothing, while the world around you always wants you to do something.
Click HERE to watch the short film and follow us on the RECON YouTube page.
A film based on the archival collection of Crnogorska Kinoteka
Narrated by Evis Topollaj
Edited by Enxhi Noni, Luka Živković
Original music composed by Ivan Marović
Sound recording by Valentin Guillaume
Sound design by Slobodan Bobo Stanišić
Project manager Milena Charan
Project Coordinator Nemanja Bečanović