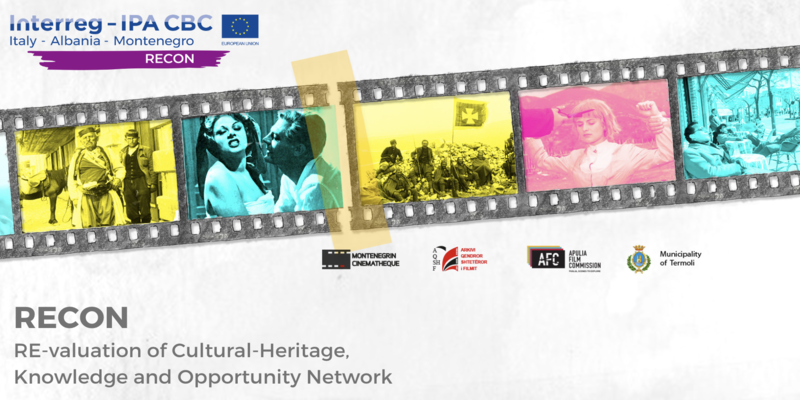 Exhibition "RECON-NETTING Cohesion between Historical Film Heritage and New forms of art"
Overview
In the framework of the RECON project, the Municipality of Termoli (Molise region) will organize the vernissage of the film exhibition "RECON-NETTING Cohesion between Historical Film Heritage and New forms of art" on 30th of September 2022.
The exhibition will be host in the Castello Svevo, that characterizes with its profile the image of the medieval village of the city, and it will be held from 1st of October to 7th October 2022.
Four documentary films, two realized and recorded by Albanian artists and two by Montenegrin artists, according to the project's activities, will be showed on video installations.
Moreover, there will be a multimedia exhibition of great cultural interest for all participants.
The entrance will be for free every day from 10:00 to 12:00 and from 17:00 to 19:00.