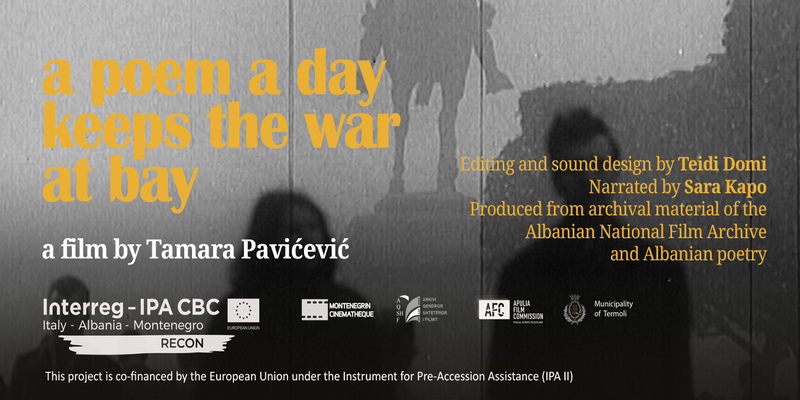 a poem a day keeps the war at bay by Tamara Pavićević
Overview
Among the activities foreseen by the RECON project there is the realization of four short films and video installations produced by Montenegrin Cinematheque and Albanian National Film Archive. With an open call launched last May, four young artists and directors were selected to create and present their cinematographic works, using archival material kept at the Albanian National Film Archive and the Montenegrin Cinematheque.
The second short film made is a poem a day keeps the war at bay by Tamara Pavićević, of which the main information and a brief synopsis are described:
Direction: Tamara Pavićević
Synopsis: 20th century Albanian history told through the poetic lens of an outsider. Can we forgive the people who came before us for not doing enough?
Click HERE to watch the short film and follow us on the RECON YouTube page.
A film by Tamara Pavićević
Editing and sound design by Teidi Domi
Narrated by Sara Kapo